How To Reset Code 82 On Chevy Sonic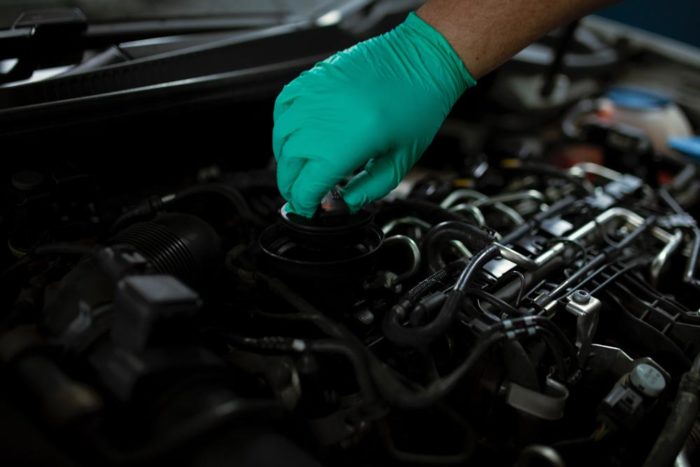 In many cases, it is pretty frustrating to see fault codes displayed on your dashboard, but in reality, the error code is the maintenance reminder signal, which alerts you that something is wrong with your car. The Chevy Sonic's Code 82 is another error with many Chevrolet Sonic owners asking about the cause and solution.
There is a fairly high chance that you have seen the code 82 error on your car's dashboard if you own a 2012 Chevrolet Sonic or 2013 Chevrolet Sonic. These two models experience this error more often than other models, and fixing it is critical. To fix this problem, you must understand what error code reading means and what to do if the problem persists.
Why Is Error Code 82 Important?
If you see the error code 82 flashing on your dashboard at any time, you should change your Chevrolet Sonic oil as soon as possible. As we all know, engine oil is crucial in maintaining a motor's optimum performance. However, engine oil starts losing its properties over time and will eventually need to be changed.
Some people often ignore the message, and when they fail to fix it, they face engine-related problems, which can cost them a lot of money in the long run. You should change your engine oil if you see this error, as it means that your engine oil has finished its life and that you need to replace it with a new one. Otherwise, you might end up with engine damage that will result in an expensive trip to the repair shop.
After carrying out an oil change, you need to manually reset the error code message, so it keeps flashing even after it has been reset. Oil shops or service centers usually reset it manually using the reset button after restoring the oil levels, but if you are responsible for changing the oil yourself, it is important to know how the reset process works. Sometimes, even the mechanics in workshops forget to reset it after completing the work.
How To Reset Chevy Sonic's Error Code 82?
Having just changed the oil in your Chevy Sonic and restored the oil levels, you will now have to manually reset the check engine code error in the oil life meter so that it will no longer occur. To do this, follow these steps:
The ignition key should be turned on, but the engine should not be started.
Look for the Menu button key in the Menu interfaces. By pressing the Menu button, you can access the menu items.
When using the thumbwheel, scroll down until you find Oil reset.
Press and hold the "SET/CLR" button for a few seconds until the oil life is reset to 100 once you find it.
A universal process for resetting this error code message applies to all Chevy Sonic models (2012 to 2016). This issue occurs most often in the 2012 and 2013 models.
Final Note
Having the error code 82 displayed on your Maintenance Minder will not mean that you've changed the oil yet, but if you do that, the engine will be damaged, and your maintenance minder will not detect the error.
So, this was about the error code 82 of the Chevy Sonic. We believe it is extremely important that all errors on your car's dashboard are taken care of as soon as possible. If you are unsure what an error means, you might want to check your car's manual to see what it means
Are you interested in learning more about cars and their maintenance? Head over to the KeepDriving website and check out our blog post on how hot can a car trunk get.